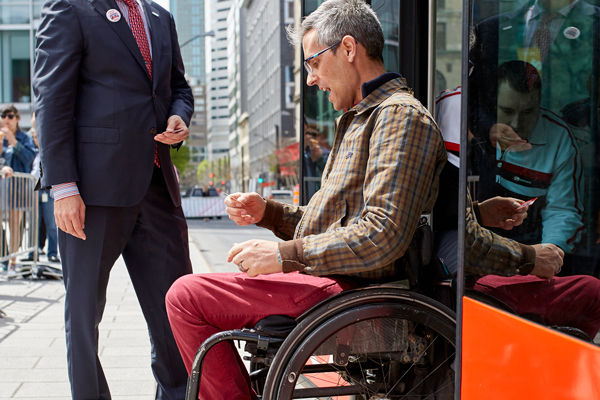 MEET TRANSDEV AT LA COMOTION
Innovating Today for the Mobility of Tomorrow
The LA CoMotion conference brings together global leaders and pioneers in the new mobility revolution. Meet us there November 15–17.
Visit Our Exhibit
Stop by and experience the future of mobility with Transdev
Enter at 1200 E 5th St on the corner of 5th Street & Colyton Street
Arts District, Downtown Los Angeles
We asked public transit agency leaders from five countries what they care about most.
Presentations from Our Team at LA CoMotion
Don't miss our experts speaking about the future of mobility at this year's festival.
THURSDAY, NOVEMBER 15 | 5:30–6:15 PM PST
Providing the Service of Seamless Mobility
Main Stage
FRIDAY, NOVEMBER 16 | 3–4 PM PST
Blueprints of the MultiModal City
Main Stage
Join the Conversation Online
Follow Transdev and LA CoMotion on Twitter for regular updates.