Flexible, accessible on-demand platform.
Flexible, accessible on-demand platform.
For someone whose residence is a mile or more away from a bus or rail station, transit might not be an attractive option:

that's where Transdev Link comes in.
At Transdev, we want to help our clients increase ridership by linking current and prospective passengers with bus stops and train stations. This first/last mile conundrum has routinely stymied public transit agencies. But our new solution, Transdev Link, harnesses technology to put that solution within the tap of a finger.
Transdev's expertise in microtransit solutions around the world is extending into local deployments. We are currently examining new alternatives to move passengers in Los Angeles, potentially connecting them to an expanding transit network through first- and last-mile solutions.
Transdev Link allows passengers to request a ride to the nearest transit stop through their smartphone and plan their entire journey throughout the rest of the system. A vehicle, typically a van, promptly arrives at their home to take them to the station, grouping them with other passengers heading the same way.
Transdev Link has been designed from the ground up to serve as an extension of transit service and can be branded as such.
First- and last-mile rides
Increase ridership on fixed-route bus service by offering a "first- and last- mile" service to bring people to and from selected bus stops who live too far away for transit to be a walkable option.
Choose what's best for your service
Configure the shape and size of your service area, as well as fare structure,and destination restrictions. Provide full point-to-point rideshare service, or require customers to travel to or from a specific destination.
World-class routing and dispatch
Using a routing algorithm developed in-house by Transdev, we group passengers traveling in similar directions together in real time, maximizing the number of passengers in each vehicle at any given time and delivering extremely efficient service.
Self-driving shuttles bring new challenges that require new skill sets. We are committed to helping clients effectively navigate the many technical aspects of operating them.
Passengers use the familiar map-based trip screen to request a ride
Data warehouse integration
We provide you access to all customer and ridership data – an extremely granular dataset useful for planning and marketing purposes
Real-time GTFS integration
If vehicles are equipped with real-time location tracking (CAD/AVL system), bus location data will be displayed in real-time on the app alongside Transdev Link vehicles
Credit card within the app, or cash inside the vehicle.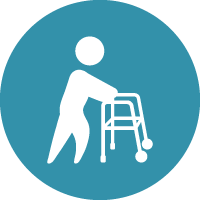 Fully ADA-compliant service, designed to accommodate disabled, and those without credit cards or smartphones
Backed with sophisticated tech
Fully functional back-office software with analytics, driver management dashboard, and configuration settings
We help you develop a compelling customer-facing brand
We help you develop a compelling customer-facing brand
Hillsborough Area Regional Transit was seeking a ride-sharing solution that could help transport residents—who are typically unable to access the public transit system based on the existing network—from their home to four targeted bus stops.
Transdev introduced the new app and service to HART in Tampa, Florida in November 2016.
In the HART program, residents located within a three-mile radius of select bus stops ordered on-demand shared rides for outgoing and incoming public transit trips from their smartphone or by calling a traditional phone line. ADA-compliant vehicles were also available upon request to ensure equitable access for all.
The service provided rides to passengers when their bus trip concluded. The subsidized ride shares cost residents $3 each way.