Leader in Operating Shared
Autonomous Mobility Services
Expanding your mobility ecosystem.
Autonomous vehicles are the cornerstone of a rapidly changing mobility landscape.
Transdev is at the forefront of autonomous vehicle (AV) technology, capitalizing on decades of management and operational expertise. We are developing and deploying AV solutions to help solve mobility challenges for cities, towns and communities in North America and around the world.
Our goal is to help you launch autonomous operations that blend seamlessly with existing mobility options, expand connections within communities and enhance the footprint of public transit.
Thanks to our global positioning and expertise with a wide range of AV manufacturers, including EasyMile, Navya, 2GetThere and Lohr, we deliver transport services using autonomous vehicles from any brand our clients select.

3.5+ Million passengers transported by Transdev AVs
1 million miles travelled annually by our Transdev shared transport services using autonomous vehicles—with no steering wheel or pedals
The Transdev Autonomous Transport System
We are developing a Transdev technology system (supervision, embedded intelligence, connected infrastructure, customer apps) that will guarantee safe operations, secure service, and a good customer experience. To do so, we work with carefully selected partners chosen for the quality of their work and expertise.
Supervision
Autonomous vehicles fleet tracking and management, allocating as needed and maintaining constant contact
Client application
Passenger information and assistance before, during, and after their journey
Connected infrastructure
Collects and transmits data about the surroundings
Embedded intelligence
Scan and analyze surroundings in real time so autonomous vehicles can travel in absolute safety; ensure the system runs safely
Delivering Autonomous Alternatives
In hundreds of cities across 18 countries, we have helped clients expand their mobility ecosystems through more than a dozen modes of transit. Now, this track record continues into a new era of mobility with autonomous vehicles. In the U.S. we have several successful AV pilot projects where we have partnered with and supported our clients to develop, learn and expand their mobility solutions offerings for their customers.
Livermore, California (LAVTA)
Transdev partnered with our LAVTA client (Livermore Amador Valley Transit Authority) to operate their Shared Autonomous Vehicle (SAV) pilot program. LAVTA is located in Livermore, California in the San Francisco Bay Area. The SAV was a low-speed autonomous vehicle that operated in mixed traffic. It was launched with the specific purpose to improve mobility for riders by providing first- and last-mile solutions. The 100% electric, zero-emission SAV provided a connection between the Dublin/Pleasanton Bay Area Rapid Transit (BART) station and nearby employment, retail and residential destinations. Its route extended just under one mile and included two stops and one traffic light.
More information is available here.
Fairfax County, Virginia
Transdev is working with our client, Fairfax County, Easy Mile and Dominion Energy, to operate the first publicly funded Connected Autonomous Vehicle (CAV) project in Virginia. It is the first test of driverless public transportation in the D.C. region. The CAV, named 'Relay', operates between a local Metrorail station (the Dunn Loring Metrorail Station) and the Mosaic District in the Washington, D.C. metro area. Relay provides an ideal first/last mile transportation solution to the area and has been well received by the community and visitors alike during its pilot program.
More information is available here.
Gainesville, Florida
Transdev, in partnership with the Gainesville Regional Transit System (RTS), Florida Department of Transportation, and the University of Florida connect passengers from the University of Florida to downtown Gainesville. This AV pilot service has served as a public transit supplement to existing fixed-route, traditional bus service.
More information is available here.
Kill Devil Hills, North Carolina
Transdev, in partnership with TransLoc, a subsidiarity of Ford Mobility, and the North Carolina Department of Transportation, launched a three-month autonomous vehicle pilot in April 2021 at the Wright Brothers National Memorial in Kill Devil Hills, North Carolina. This pilot marked the first autonomous vehicle to be used at any U.S. National Park. The AV shuttled visitors between the Wright Brothers National Memorial Museum and the First Flight bronze sculpture. The information collected during the pilot is being used to help the national park service evaluate opportunities on how to potentially deploy similar AVs safely and effectively at other national parks across the country. During the testing period, a trained Transdev customer service operator was always onboard.
More information is available here.
Jacksonville, Florida
Transdev launched an autonomous shuttle pilot for the Jacksonville Transit Authority as part of the agency's overall plan to replace the Skyway monorail service with shared autonomous vehicles. The objective of this pilot project was to focus on the long-term feasibility of implementing autonomous transit into existing and planned routes along the city's downtown riverfront. The goal is to use the existing monorail infrastructure to provide a dedicated thoroughfare for autonomous vehicles. Transdev operated several 12-person EasyMile Shuttles that connected passengers to select locations near EverBank Field.
More information is available here.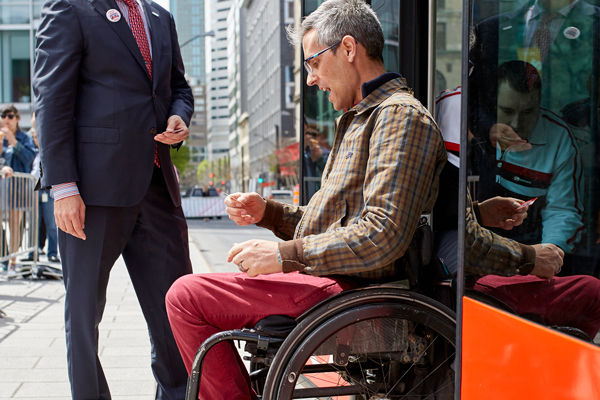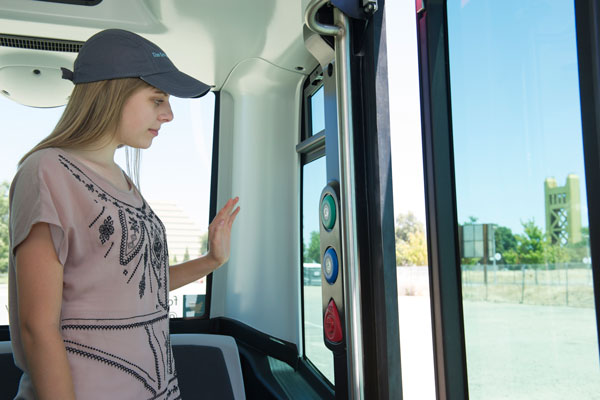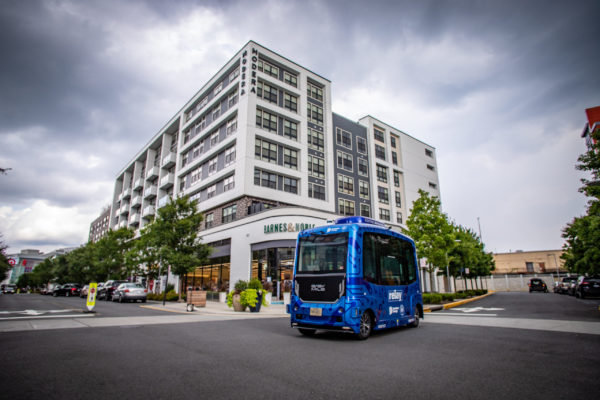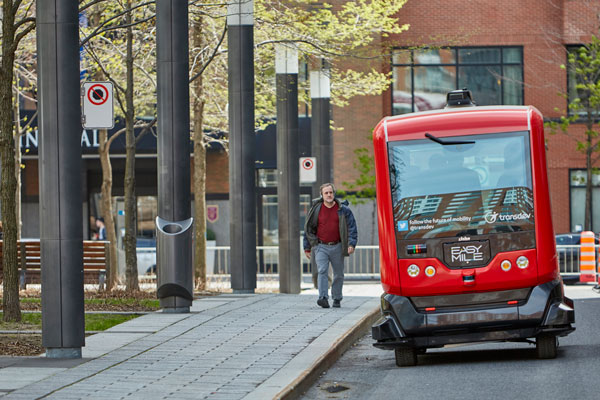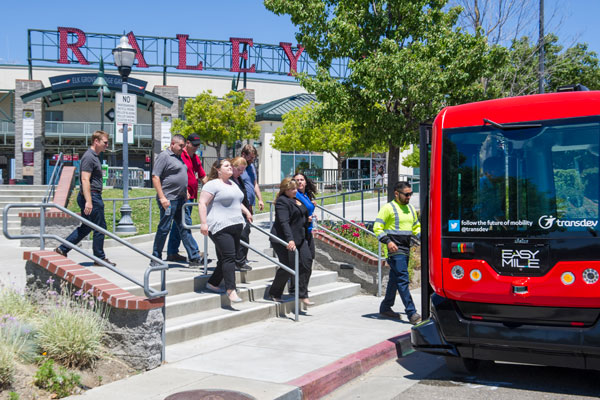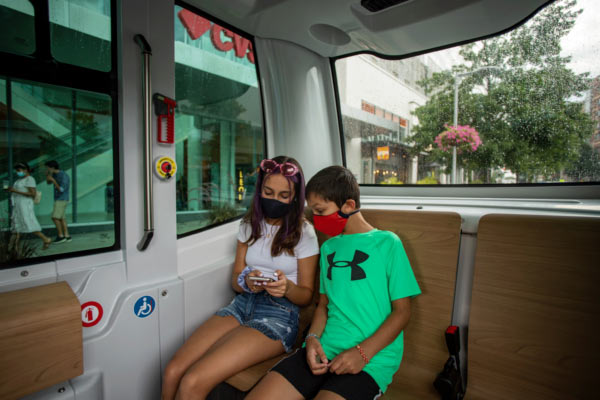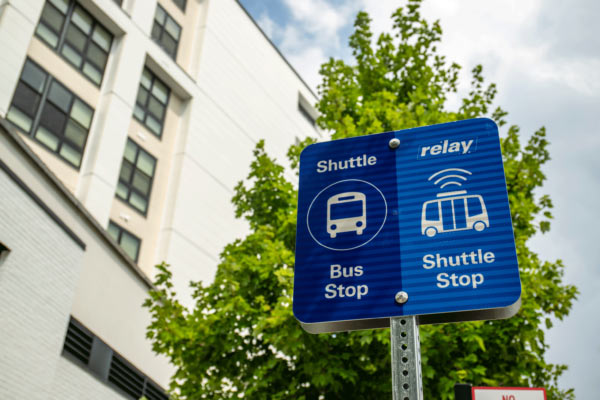 Delivering Solutions to Our Clients
Autonomous shuttles bring new challenges that require new skill sets. We are committed to helping clients effectively navigate the many technical aspects of operating them.
Manufacturer expertise
Knowledge of strengths and weaknesses of vehicle manufacturers
Maintenance
Digital and traditional maintenance for optimal fleet performance
Routing
Sophisticated routing algorithms and dispatch technology to optimize fleet management
App enabled
Mobile apps to deliver a seamless passenger experience with AVs and between modes
Control center
Digital control centers to monitor vehicle condition (tire pressure, temperature, battery status) and to interact with passengers
Safety
Best practices for safety and security
Compliance expertise
Extensive knowledge on regulations, legal issues, risk management and insurance options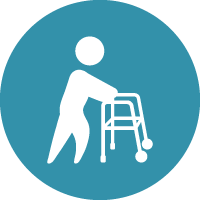 Special care
Expertise adapting AVs for passengers with special needs