Welcome to the Safety Corner
We care about you, your safety and the safety of your teams. Please share these messages and resources with each other as a reminder that going home safe to your family and friends at the end of the day is what's most important.
The health and safety of our employees, passengers and the communities we serve is always our highest priority.
Our company's purpose is to empower the freedom to move every day, with confidence, thanks to SAFE, reliable & innovative solution that serve the common good.
Our goal — whether at work, at school and at play — is to always put Safety First and strive to make each day a Perfect Safety Day.
Every person in the company plays a role and contributes to our safety culture.
Every two months, we highlight a new health & safety-related theme and some related sub-topics. These regular theme-based health & safety communications help all of us keep health & safety top of mind – whether we are in the field, in an office or at home.
Always be mindful on your surroundings, yield to pedestrians, make regular eye contact, regularly use mirrors and avoid distractions while driving.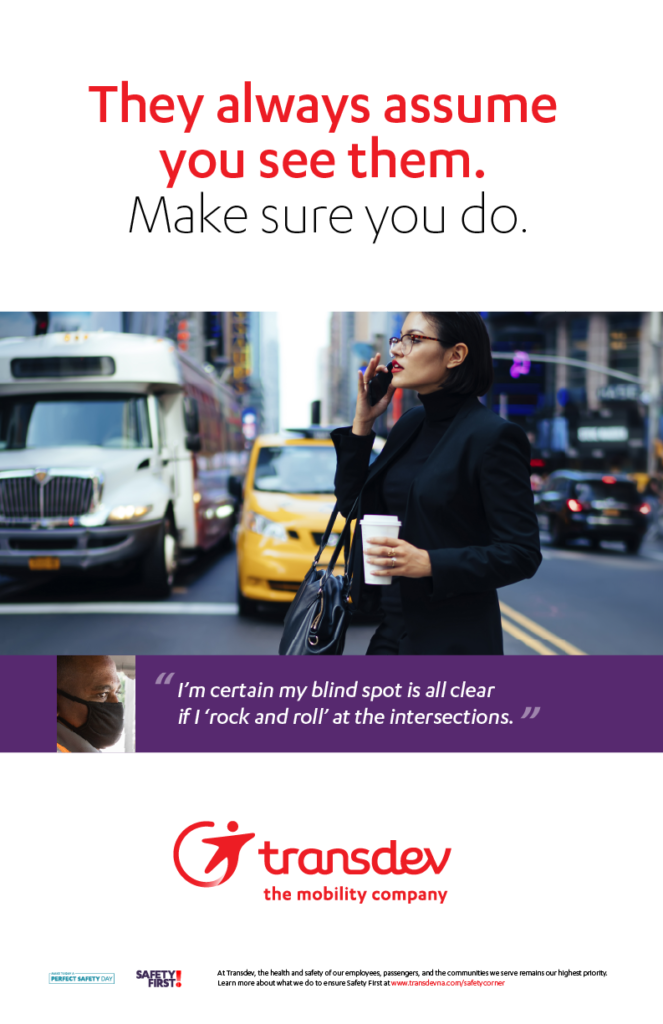 No preventable motor vehicle accidents.
No passenger / pedestrian injury requiring transport to the hospital.
No OSHA-recordable employee injury.
They assume you see them, please make sure you see them.