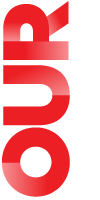 We
empower
freedom
to
move
every
day,
thanks
to
safe,
reliable
&
innovative
solutions
that
serve
the
common
good.

This "Adapting to Change" sub-topic focuses on the importance of always being aware of the fixed objects around us. Many of our accidents are occurring as mirrors are getting clipped when trying to "squeeze by". These types of accidents are 100% avoidable.
Distinguishing themselves by their exceptional Passenger Care, Safety Performance and Heroic Actions, our Mobility Change Makers inspire us all!
Follow Us on Social
Explore Our "employees only" job portal. Your next opportunity could be around the corner.