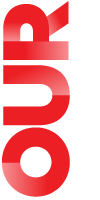 We
empower
freedom
to
move
every
day,
thanks
to
safe,
reliable
&
innovative
solutions
that
serve
the
common
good.

Our NICE Bus (Nassau Inter-County Express) location just introduced a new personalized service for potential new riders who may have questions, concerns or anxieties about how to use the local public transportation bus system. The program is called NICE Assist.
Distinguishing themselves by their exceptional Passenger Care, Safety Performance and Heroic Actions, our Mobility Change Makers inspire us all!
Follow Us on Social
Explore Our "employees only" job portal. Your next opportunity could be around the corner.