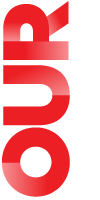 We
empower
freedom
to
move
every
day,
thanks
to
safe,
reliable
&
innovative
solutions
that
serve
the
common
good.

Recently, our San Francisco Municipal Transportation Agency (SFMTA) Paratransit operation was recently honored by the SFMTA Board of Directors. The Board recognized the employees of SF Paratransit for all the work they have been doing, especially over the past two years and announced they will receive the 2022 Innovative Practice Bronze Award from NACCHO this summer.
Distinguishing themselves by their exceptional Passenger Care, Safety Performance and Heroic Actions, our Mobility Change Makers inspire us all!
Follow Us on Social
Explore Our "employees only" job portal. Your next opportunity could be around the corner.