HUB Stories keeping you in the know!
Quick links for Fleet Services and Maintenance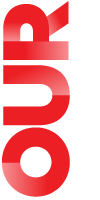 We
empower
freedom
to
move
every
day,
thanks
to
safe,
reliable
&
innovative
solutions
that
serve
the
common
good.

Veterans Pin Program — Get Yours
Are you a veteran or currently serving as a member of the U.S armed forces and now working at Transdev? If so, we want to THANK YOU for your service!
We also want to invite you to take advantage of the new Transdev Veterans pin program which we are launching to recognize the service men and women who have chosen Transdev for their second careers.